Koppal, Karnataka, August 30, 2021
Leading manufacturer of custom rubber products seeks to expand footprint in toys and other sectors through operations at India's first Toy Cluster
Leading manufacturer and exporter of custom rubber moulded products, Viscon Polymers Pvt. Ltd., has begun work on setting up its unit at India's first Toy Cluster being developed by Aequs at Koppal in Karnataka. Kicking off its plans to increase its presence in the fast-growing global toys market, the company conducted the ground-breaking for its unit at the Cluster on Wednesday, August 25, 2021.
The Koppal Toy Cluster promoted by Aequs INFRA, with support from the Government of Karnataka, is poised to become a global toy sourcing destination. The 400-acres campus is designed to house infrastructure and ready to use factory facilities for global toy industry players with a potential to generate an employment for 25,000+ people.
"We are happy to have Viscon's participation at the Koppal Toy Cluster which is a unique toy manufacturing ecosystem conceptualized for extreme ease of doing business and state-of-the-art industrial infrastructure for toy manufacturers to set up their operations with the quickest timelines from ground-breaking to rollout of products," said Aravind Melligeri, Chairman, Aequs.
"It is indeed a very exciting and compelling proposition for us to set up this ambitious manufacturing unit at the Koppal Toy Cluster which I strongly believe will be a key element in Viscon's growth in the coming years. It was a quick and easy decision for us to go ahead with this project", said Sanjay Kadlag, Chairman and Managing Director, Viscon Polymers Pvt. Ltd., after the ground-breaking ceremony. Other Viscon officials, including Sanjeev Kumar, Vice President, Business Strategy, Abhishek Kadlag, Director, and Rajendra Hirale, Manager, were present at the event.
A first of its kind in India, the unique cluster provides a toy manufacturing ecosystem including ready-to-use spaces and core and allied ancillaries of the toy industry within the campus.
Several reputed global and local toy makers and OEMs have evinced keen interest in establishing and sourcing from the Koppal Toy Cluster for the global markets. Six companies have already signed MoUs, signalling their intent to set up manufacturing units that will potentially generate revenues totalling over $450 million in the next five years.
The campus, including a Special Economic Zone (SEZ) Domestic Tariff Area (DTA) and a Free Trade Warehousing Zone (FTWZ), is designed to support the entire manufacturing value chain. It also facilitates training and need-based skill development apart from social infrastructure and residential accommodation for the workforce within the same complex.
About Aequs
Aequs is a diversified contract manufacturing company providing vertically integrated product solutions across the Aerospace, Toys and Consumer Durable Goods industries. By leveraging its manufacturing ecosystems, Aequs reliably delivers supply chain efficiencies to its global customer base. Aequs currently employs over 5,000 people and operates manufacturing facilities across India, France, and the United States.
About Aequs INFRA
Aequs INFRA provides world-class infrastructure and agile industrialization for manufacturing, engineering, and IT/BT companies. The company provides state-of-the-art and scalable infrastructure, turnkey office spaces, built-to-suit facilities, skilled resources to help companies become globally competitive. Apart from operating the Belagavi Aerospace Cluster, the company is also developing India's first 'Toy Cluster' in Koppal, Karnataka and the 'Consumer Goods Cluster' in Hubballi, Karnataka.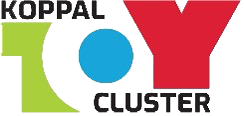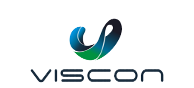 Media Contacts:
Aequs
C Chitti Pantulu
Vice President, Marketing & Communication
Mob: +917795690653
Email: chitti.pantulu@aequs.com