Aequs' ecosystems of efficiency deliver integrated capabilities for increased customer value. Its diversified contract manufacturing capabilities and vertically integrated product solutions across Aerospace, Toys and Consumer Durables industries cater to a global customer base with a footprint on three continents.
Aequs is a diversified contract manufacturing company providing vertically integrated product solutions across the Aerospace and Consumer Goods industries.  By leveraging its manufacturing ecosystems, Aequs reliably delivers supply chain efficiencies to its global customer base.  Aequs currently employs over 5,000 people and operates manufacturing facilities across India, France, and the United States of America.
Headquartered in Belagavi, Karnataka, India, where it operates India's first notified precision engineering Special Economic Zone (SEZ), the aerospace and consumer goods ecosystem houses Aequs and over 30 other engineering entities that include several marquee names.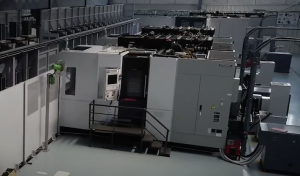 Aequs' pioneering aerospace operations boast of the entire manufacturing value chain for global majors like Airbus and Boeing, among many others.
Besides India, Aequs operates several manufacturing facilities in the US and France, catering to global OEMs.
The Belagavi SEZ also houses engineered plastics clusters catering to some of the biggest brands in the global toys industry. Complementing this soon will be India's first global-scale toys manufacturing ecosystem, the Toy Manufacturing Cluster, at Koppal in Karnataka. Offering a unique plug-and-play proposition, the Koppal Toy Cluster (KTC), will cater to all the needs of global toymakers within one facility.
Taking forward the ecosystem story, Aequs will soon kick off one of the largest integrated manufacturing parks in India for consumer durable goods at Hubbali in Karnataka. The one-stop industrial infrastructure and facilities ecosystem promises manufacturers the shortest plan-to-commercial gestation ever.