We find ourselves in a world where the quality of the air we breathe, the water we drink and the food we eat are severely compromised. The covid-19 today has reiterated the role of every individual in healing the earth, in addition to the institutional efforts put in behind sustainability.
Committed to the Environment
Environmental sustainability has always been an integral part of Aequs' goals since its inception. The endeavour is to review and consistently improve the sustainability quotient at every level of operation. With a focus on manufacturing, all our units in the Aequs SEZ have received ISO 14001:2015 certification. This certification is awarded to organizations with a robust environmental policy and an enhanced environmental management system with a tangible positive outcome.
We have driven several initiatives for water conservation, sewage treatment, waste management and segregation to positively impact our immediate environment and reduce our carbon footprint. In addition, every year, on World Environment Day, we plant saplings to improve the flora and vegetation in our SEZ. To date, we have planted over 3000 trees.
On average, our shop floors and manufacturing units generate approximately 60-80 m3 of domestic treated water, and we use it for our landscaping and gardening purposes after the treatment from Sewage Treatment Plant – (STP). This helps us vastly reduce the dependency on fresh water. Additionally, the water taps across the campus have been fitted with auto sensors to prevent wastage of water, saving up to 17472 M3 of water-saving across all the Aequs units.
Our environmental initiatives are audited regularly to understand its impact through the Aspect and Impact tool. This helps us make changes to improve efficiency and even methods for course correction. The tool also helps us recommend actions to prevent and control chemical leakages/spills and soil contamination in the SEZ.
The endeavour is to review and consistently improve the sustainability quotient at every level of operation.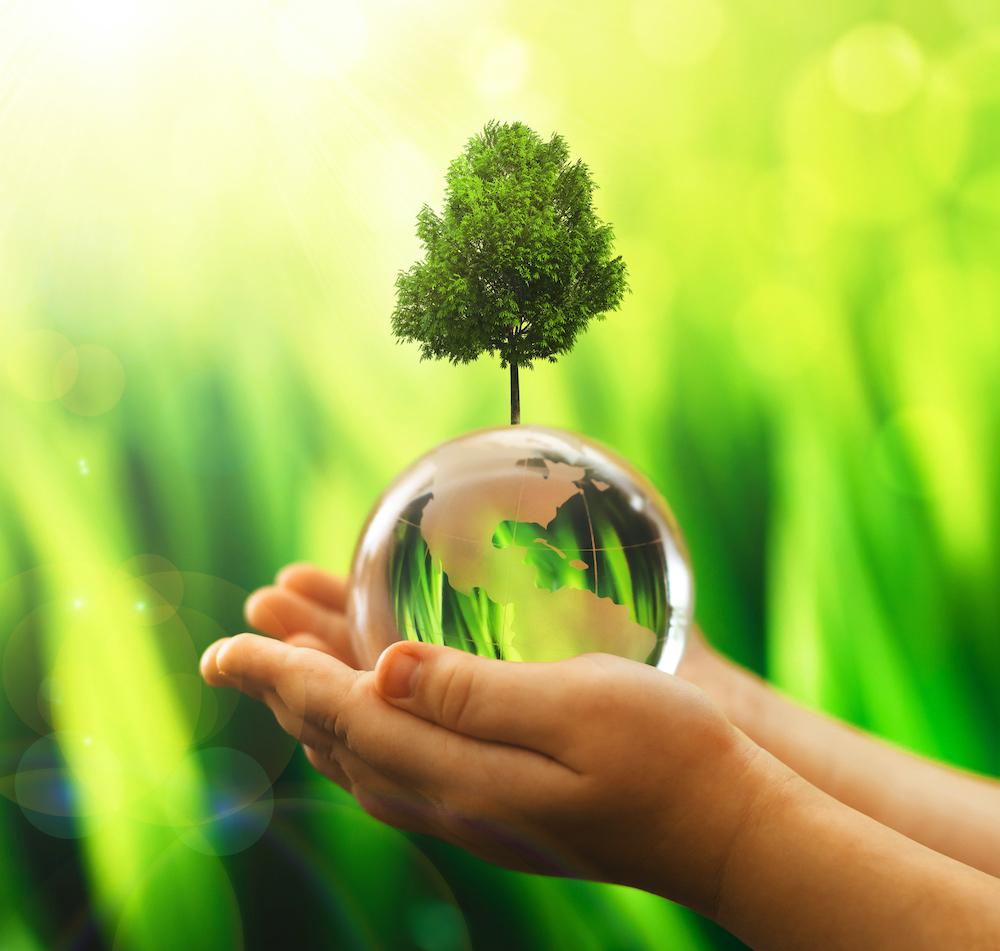 Continued focus on sustainability across units
The manufacturing units in the facility use water-based coolants, and they are sent for recycling to an agency authorized by the Karnataka State Pollution Control Board (KSPCB). In addition, all the machining units have daylight systems and roof ventilators installed. These have greatly enabled energy savings and have significantly reduced Greenhouse Gas Emissions.
Our special processes unit is leading our drive towards environmental protection. It is a zero liquid discharge unit, and all the used water is treated and recycled. This has vastly reduced contamination of water bodies near the facility and prevented untreated water from leaching through the ground and contaminating the groundwater. Additionally, this has reduced the dependence on freshwater, thereby improving the groundwater table levels in the area. This effort has resulted in an energy saving of 2138 MWH per year with no GHG effect and reduced overall carbon footprint. We have been able to successfully save 17 million litres of water every year.
The special processes unit eliminates the use of substances with high ODP (ozone depletion potential), such as Chlorofluorocarbons (CFCs), by implementing R-410A instead of R-22 gas in all chilling and AC units. More than 50% of the cooling units have migrated to using R-410A gas, and this migration process is still ongoing. In addition, one of the several environmentally friendly measures is the implementation of a dust collector and mist collector in NDT to help improve the overall air quality in and around the manufacturing unit.
As part of its Registration, Evaluation, Authorization and Restriction of Chemicals (REACH) compliance efforts, the unit is currently migrating from processes that may be environmentally hazardous to greener and cleaner processes. For instance, there has been a conversion from chromic acid anodizing to tartaric acid anodizing, from solvent-based paint to water-based paint. In addition, all heavy metal (mercury) UV lamps are presently being replaced by LED UV lamps in the NDT.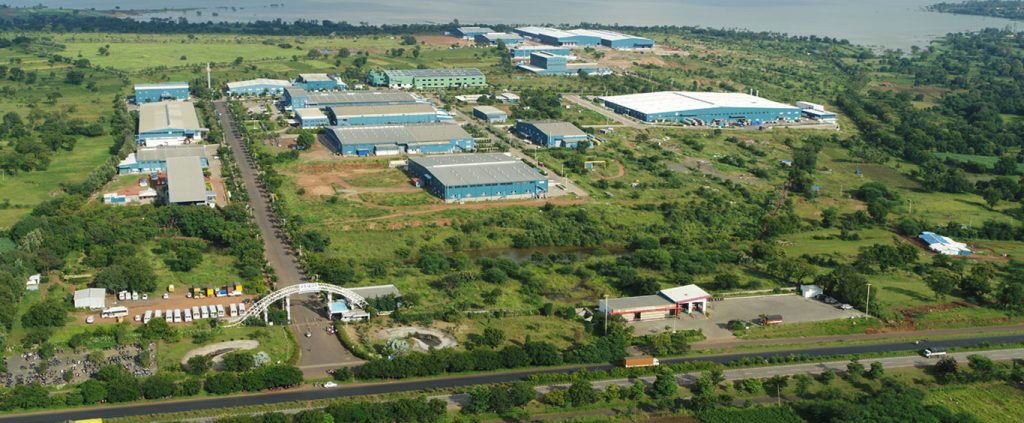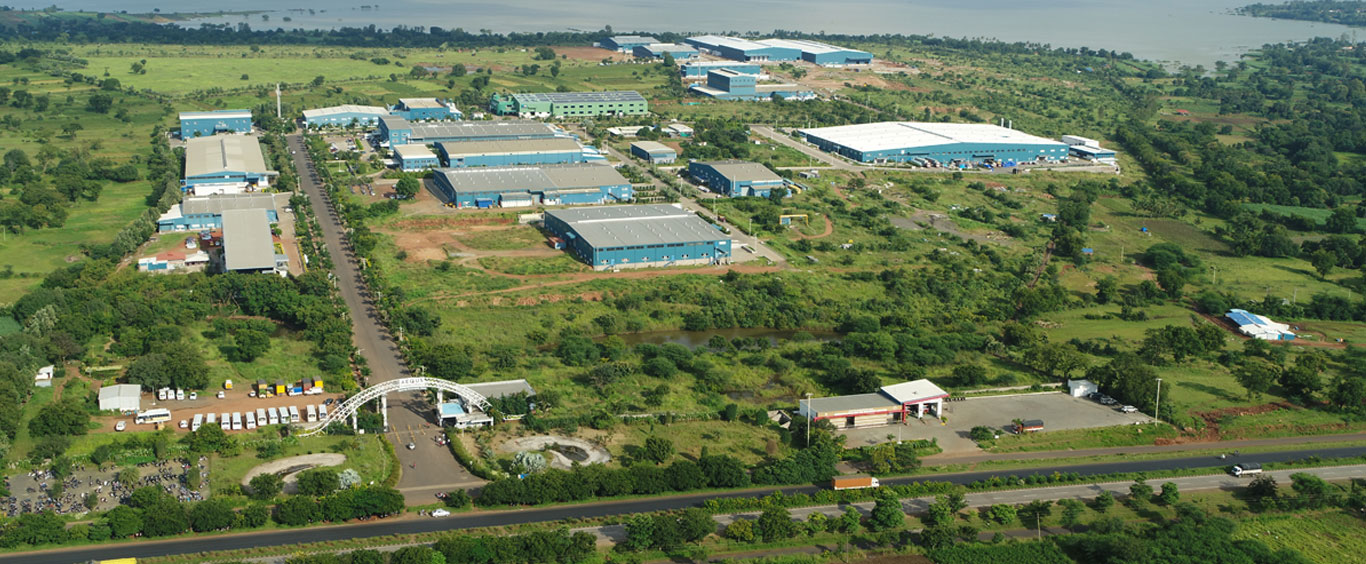 Empowering communities
We firmly believe that environmental action is a collective measure. In line with this, Aequs makes several efforts to empower the communities in and around its manufacturing ecosystem. We also undertake measures such as tree plantation, rainwater harvesting in government schools around our ecosystem.
Next steps to protect the environment
We drive our commitment to the environment by continuously innovating sustainable manufacturing processes for all our units.
Several measures are being taken in this regard, some of them include the use of electric heating furnaces in the forging unit, which has zero carbon emissions compared to gas furnaces. Our forging unit has also innovated to find an answer to the vexatious issue of excessive pollutants that result from machining during metal cutting. We have deployed a unique lubrication system (oil spray) to save upto 65% of the coolant that we were using earlier. Additionally, we have undertaken several measures to address the issue of natural resource depletion, such as water and energy.
At Aequs, we believe that the fight to preserve the environment is an ongoing one. The key is to stay the course and remain consistent in one's commitment.