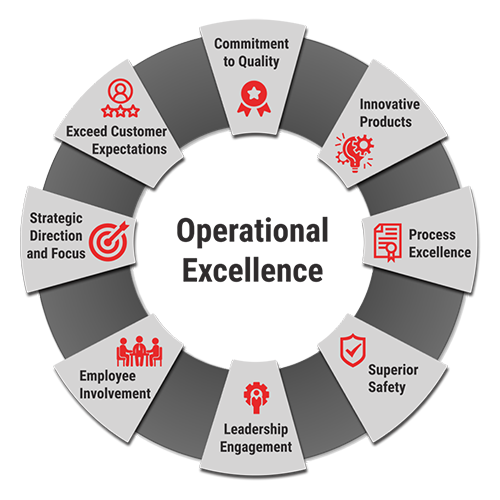 The buzzwords for today's industry are consistency, reliability and sustainability. These can only be achieved through continuous improvement of business, processes and the way of working. Operational excellence is a philosophy that an organisation imbibes to achieve consistency, growth and sustainability by incorporating a long-term model of sustainable change in the organizational culture.
In a company's journey towards excellence, it is necessary for it to innovate and improve continuously. For leaders who are serious about growth and efficiency that is value driven, lean and continuous improvement must be considered as the core pillars for organizational sustainability.
Team harmony necessary for driving lean implementation
Any company that is keen on moving forward must keep its workforce well engaged and attuned to all developments within the organization. In order to eliminate waste and improve efficiency, teams must be trained to work in synergy, gaining from each other's strengths. Every team member needs to be well aware of the task at hand and the best way to perform that task while coordinating with other team members.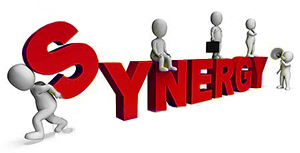 Only consistent training programs and best practices can help create a cohesive team. Regular assessments of employee and plant efficiency go a long way in the success of lean implementation. A little competition can also help improve team performance. For instance, a 3P (Production Preparation Process) event, conducted at Aequs as part of lean journey for a client project, witnessed various participating teams pitted against each other for developing the most suitable lean model to eliminate waste, use space optimally, ensure smooth flow of material and be flexible to change. This helped inculcate team spirit and synergy for driving lean implementation. Remember, lean programs can only be successful when you promote team harmony.
Committed leaders for continuous improvement
The thumb rule for ensuring operational excellence is for leaders to prove their commitment for continuous improvement. In other words, top management must lead by example. By walking the talk, a good leader will not just gain trust of the workforce, but also put forth the best example for everyone to follow.
Take the announcement of a strategic plan, for instance. It takes a whole lot of involvement from the senior leadership team to transform an initially confused and cynic workforce into an engaged and committed one. The leaders need to take one day at a time and focus on sharing their vision in the right manner to the employees for this transformation to come to fruition. This requires embracing daily improvement, a difficult task for the leadership team, but without which a strategy may well fall flat.
Significant investment of time and effort by leaders will reflect in workforce performance and, ultimately, the culture of the organization. Process improvement is a top-down approach and only invested leaders with a 360 degree approach can drive operational excellence.
Quality with speed of execution
Pace is the lifeline of growth in business – it is the ultimate competitive superiority which organizations would go any length to possess, it's a measure of success for any business initiative. For a company that's embarking upon a growth phase, it is imperative that the strategy work out effectively. The leadership team always looks for striking a balance between the speed of planning and execution. It is vital to understand that leaders, who have built the business at a certain speed, would never like to compromise on the momentum.
The three important ingredients which lie between the strategy and execution is – Speed of Execution, Perfection in Execution and Champions of Execution. The speed of execution is most important to catch up with the vision of the founders of the company and to keep the momentum of growth. It is imperative that various teams from cross-functional departments come together, own responsibility and execute strategic plans to precision, so that greater height of success can be accomplished.
Speed of execution is the most important differentiator for Aequs, as the company constantly endeavours to prosper and achieve sustainability in a globally competitive aerospace market place.
Improvement beyond core activities
While it is important to establish core process efficiencies, it is equally essential to improve the things on the margins around the core activities. For instance, when considering lean implementation at the workplace, one must look carefully at the process gaps during shift changes. When the new shift takes over, it must be brought up to speed to achieve process efficiency. It is, therefore, necessary to assess the activities around shift changes and instill best practices to achieve quick transition. Same holds good for orientation of new employees.
If these activities around the core activities are mapped well and processes are laid down for smooth transitions, the organization can gain a lot of ground in terms of operational excellence.
Streamlining supply and demand to achieve right level
Aerospace is a challenging sector where change in demands can create a huge impact in the entire supply chain. Accurate forecasting is a mirage that everyone dreams of, but can hardly attain in reality. Accepting this is the best way to tackle it. Working on a demand forecast range on a monthly basis as a part of sales and operations planning process should be able to give the organization better results than holding onto fixed figures.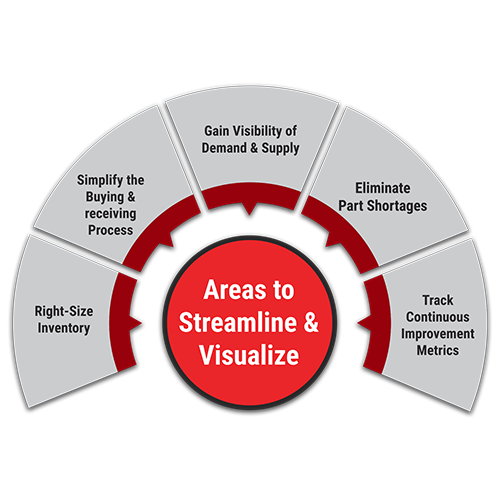 Regular and timely meetings between cross-functional teams (sales and supply chain) on expected changes in the forecast against month-on-month historical data can help plot a far more realistic demand forecast. Similarly, brainstorming sessions between operations and supply chain will give a clear picture of production capacity versus demand forecast. This will, in turn, help identify shortcomings well in advance and make necessary adjustments to meet the demand on time. Finally, the outcome of the meetings between the cross-functional teams must be reviewed by the leadership team to focus on the future and plan accordingly.
Only when all concerned teams actively participate and regularize information sharing can the organization strike a right balance between supply and demand and minimize downtime or wastage.
Safety is an important part of operational excellence
While every organization takes safety aspects seriously, effectiveness of all safety-specific activities depends on how they are approached. If safety is seen as an 'adhoc' activity, a lot of time is wasted in pursuing it which impacts efficiency. Instead, if the entire safety process is integrated into daily operations, it will become effortless and also optimize productivity.
For instance, by integrating the job hazard/safety expectations as standard operational work and realigning training modules to make safety training a part of work process training, workers will be more prepared and well-informed, making work process more effective and efficient. More on inculcating safety habits among workforce can be found here.
Looking at the bigger picture – focus on fixing the problems
More often than not, organisations are stuck with target chasing. While numbers are an important part of the metrics to put forward to the public and the board, they can sometimes blindfold the team from identifying the underlying issues and weaknesses and acting on them. Ultimately, productivity may take a hit in the long run.
When plant managers take a more aggressive approach in understanding every lost opportunity when a line or process is not running and try to eliminate these gaps by focusing on improvements, the workers, too, shift their focus from target chasing to problem solving. There is accelerated improvement, more efficiency and, finally greater success. This brings in a culture of continuous improvement, the right path to achieve sustainability.