It is with great pride that we announce the Koppal Toy Cluster has commenced its operations. It was a momentous occasion for everyone who had toiled over the last 18 months to make it happen. Our first customer to begin operations was Viscon Polymers Ltd. The MD Mr. Sanjay Kadlagh, shared his proposed expansion plans at Koppal.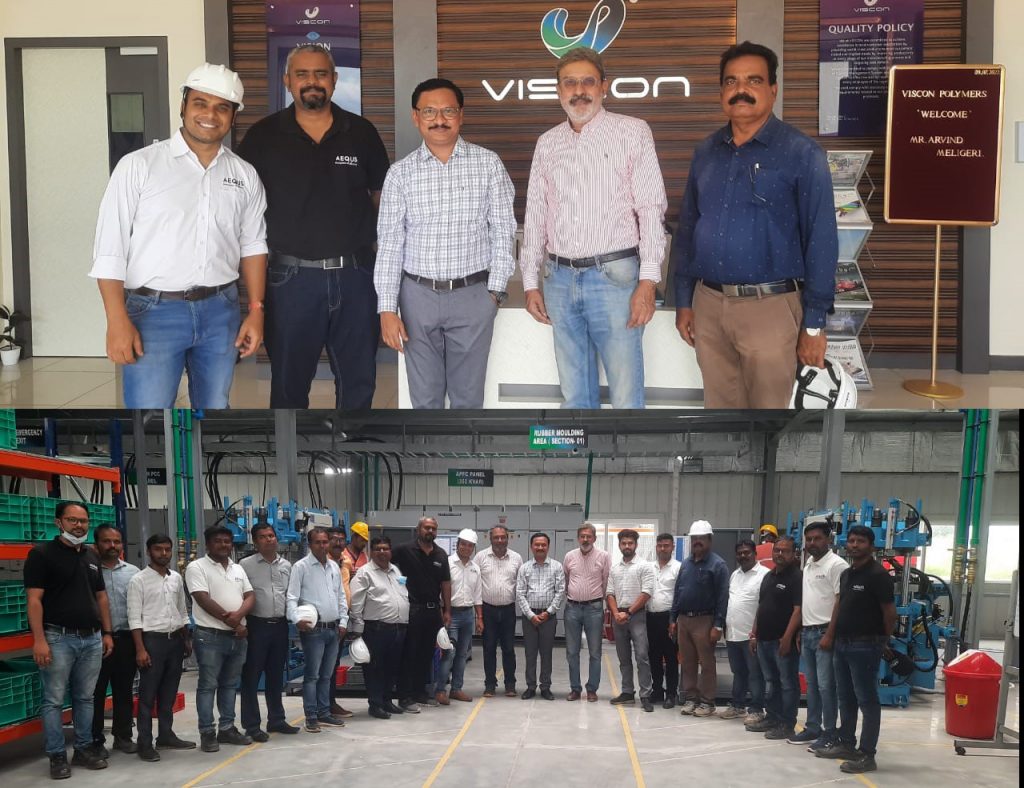 We made the meeting with our first client even more momentous by organizing a celebratory lunch with all the employees who had made the impossible a reality by getting this cluster to be functional in less than 18 months. The CEO, COO and other senior employees were part of the team present to share their appreciation.
The Aequs Engineering Plastics Pvt Ltd (AEPPL) set-up too was 90% complete, and we had the opportunity to see the preparation of the bays and machines, as we get ready to commission the building in the next 3 months.