From humble beginnings, Aequs is the only Indian private aerospace manufacturer to deliver a seamless end-to-end manufacturing value stream to global OEMs. Year after year, we have made continuous improvements and innovations in our processes, which have enabled us to gain a competitive edge in manufacturing excellence. Over the last decade, we have stayed on course and have had the privilege of adding many 'firsts' to our achievements.
Being an Indian manufacturer with a foothold in North America and France, Aequs has developed global competencies by leveraging its learnings and best practices across its manufacturing facilities. Our zero-defect policy, collaborative approach, attention to the finest details, and constant alignment to the changing demands, among others, makes us the preferred manufacturing partner for global OEMs. The constant support and guidance from our esteemed customers has been pivotal in our journey of growth.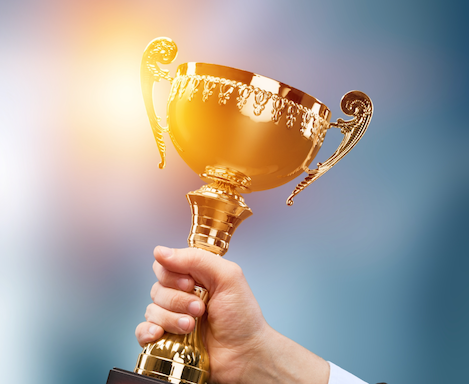 It is gratifying and encouraging that our consistent improvements across the manufacturing processes and performance have been widely appreciated by our customers. This further motivates us to remain steadfast in our quality and delivery parameters.
In 2019, Aequs was felicitated for performance improvements with the 'Best Supplier Award' and the 'Supplier Level 1 Mistake Proof Competition Award' from Collins Aerospace. These awards are a testament to our performance and commitment to quality, delivery, and adherence to the Collins SNC portal. With a collective focus to consistently outperform, we aim to achieve the highest level of recognition, the GOLD certification in the near future.
At Aequs, 2020 was kicked off with a coveted recognition from our esteemed customer Airbus, wherein they conferred upon us the'Supplier Quality Improvement Program (SQIP) – Best Improvers Award 2019'. This is Aequs' second milestone on the path to achieving higher levels of SQIP recognition and demonstrates a strong vote of confidence from Airbus towards our exemplary performance and continuous process improvements.
This year, Aequs received the Airbus D2P 2020 Awards as a 'CHALLENGER' in the Champions category with performance parameters of D1 at 98% and R1 220PPM for 2019. This honor is reflective of Airbus' confidence in our sustained performance and strategic positioning.
We were recently honored with Boeing's 'Bronze' rating for our consistency, assessed based on our 'Zero Defect' product quality and 100% on-time delivery (OTIF). Boeing rates its suppliers on their performance on a scale from Red to Gold, Gold being the highest and Red being the lowest. Moving to the 'Bronze' rating from the 'Yellow' rating has moved us two steps closer to being awarded the highest rating of 'Gold,' enabling us to be a trusted partner in their growth.
Among Aequs' many 'firsts' is winning the 'Casing Industrialization Award' by Safran Helicopter Engines (SHE).Executed on a 'Global Transition Model', Aequs leveraged its combined expertise and global competencies to offer a cost advantage to SHE. As the project needed knowledge transfer from the team France and the right process qualification from the team in India, Aequs synergized both teams' capabilities to achieve optimal productivity, efficiency, and quality, resulting in the successful co-delivery of this project.
Staying true to its vision "to be a preferred global partner in every market we serve," Aequs has always remained committed to improving its capabilities to fulfill the dynamic needs of its customers. Therefore, it is needless to say that the measure of our success is closely linked to that of our valued customers. While we continue to celebrate our accolades, we believe that the journey continues, and we look forward to achieving greater milestones in the future.