India was self-sufficient in toy manufacturing till the 1980s. In the 1990s, the opening of the economy resulted in the entry of toys manufactured outside India, mainly from China, Hong Kong, Taiwan, Netherlands and Sri Lanka. In 2020-21 (Apr-Feb), 72.5 % of India's domestic toy demand met from China, followed by Hong Kong, Taiwan. The government is making efforts/providing support to boost the toy industry, including raising import duties, issue of Bureau of Indian Standards (BIS) for the import of toys, and financial incentives and subsidies for domestic toy manufacturers. It provides an inventory of low-risk and asset-light models. Successfully implemented models with ready-built industrial infrastructure that renders build-to-suit offering higher Capex savings. India is already home to several large multi-national manufacturing companies from select countries, creating a familiar ecosystem.
The availability of labour at competitive costs, flexible labour laws, the vast availability of raw materials, plug-and-play facilities, favourable business environment, proposed PLI scheme for the toy sector, incentives, and subsidies by Central & State governments are likely to make India a toy manufacturing hub. In addition, the increase in customs duty and implementation of higher safety standards are likely to encourage domestic manufacturing. Koppal Toy Cluster will benefit from being strategically positioned right in the centre to cater to this 50% domestic toy market.
Global Toy Manufacturing Sector vs Indian Toy Manufacturing Sector

The toys market size was valued at $92.2 billion in 2019 and is expected to reach $103.8 billion by 2027.
The sports and outdoor toys segment led in terms of market share in 2019 is expected to retain its dominance in the future.
The domestic toys market in India is estimated at $1.23 billion in 2020, making up less than 0.5% of the global market share, and the market is expected to grow at a CAGR of 12.2 % between 2021 and 2026, according to the market research company IMARC. The market is fragmented with over 4,000 toy manufacturing units located in states such as Karnataka, Tamil Nadu, Maharashtra, and Uttar Pradesh. The organized sector accounts for only 10%.
India Advantage for the Toy Manufacturing Sector
Availability of Raw Material – The main component used in toys is plastic, and the other materials used are wood, textiles and metal. India being the world's second-largest producer of polyester and related fibres will benefit the toy manufacturing sector.
Low labour costs – Labour intensive industry, the labour cost can account for up to 50% depending on the type of toy. Low wages and rate of wages growth are lower compared with the competing countries such as China, Thailand, Vietnam, and Taiwan work in India's favour.
India's huge consumer base – A population of over 1.3 billion – is a vast majority of young people with approximately half of the total population under the age of 25.
Lowest Corporate Tax in Asia – Government of India slashed corporate tax rates for new manufacturing firms to 15%, lowest in Asia.
Availability of Land – The government of India has mapped as much as five lakh hectares of land for industrial purposes — more than four times the size of Hong Kong — spread across 3,390 industrial belts and special economic zones (SEZs) in the country.
FDI – Under the regulatory framework, 100% FDI is permissible through automatic route.
Ease of Doing Business (EoDB) – India ranked 63rd position in 2019 from 142 in 2014.
Infrastructure Investments – GOI allocated around US$ 42.6 billion under capital expenditure for industrial infrastructure in India as part of the National Infrastructure Pipeline (NIP) programme during FY's 2020 to 2025.
PLI-Scheme – The government of India has identified a very labour-intensive toy manufacturing sector in the PLI scheme, likely to encourage domestic toy manufacturing.

Koppal Toy Cluster, Karnataka- India's first Toy Manufacturing Ecosystem
Location: Koppal, Belgaum District, Karnataka; Area: 400 acres; Developer: Aequs Infra
The key to strengthening India's position in the toy manufacturing industry, concerning exports and reduced import dependency, is to enable ease of doing business in India and arriving at a more robust competitive solution to global giants like China. The 400 + acre Koppal Toy Cluster is a definitive step towards addressing this. It aligns with the Centre's drive to bring in transformative changes in the domestic toy industry by promoting "Vocal for Local" and "Make in India" under the Atmanirbhar Bharat Scheme.
Koppal presents as a strategic location, primed for manufacturing and industrial activities. Situated at the centre of the potential market, it offers heightened connectivity to key roadways, railways, seaports, and airports in the region. It also shares proximity to major trade hubs in the area such as Hubballi and Bengaluru. To make the project a success, the Karnataka state government has gone the extra mile by rolling out several fiscal incentives and reforms for toy manufacturers, thereby enabling ease of setting up plants, optimizing running costs and leveraging key resources at competitive costs. The fiscal incentives include subsidies on capital investment, wage, interest, freight, power, rent, along with training assistance and special incentives for developers.
The Koppal Toy Cluster is being developed to serve both the domestic and international markets. With that in mind, it will consist of a Special Economic Zone (SEZ) for exports, a Domestic Tariff Area (DTA) for companies to tap the Indian market, and a Free Trade Warehousing Zone (FTWZ) – an ideal mix for both local and overseas manufacturers.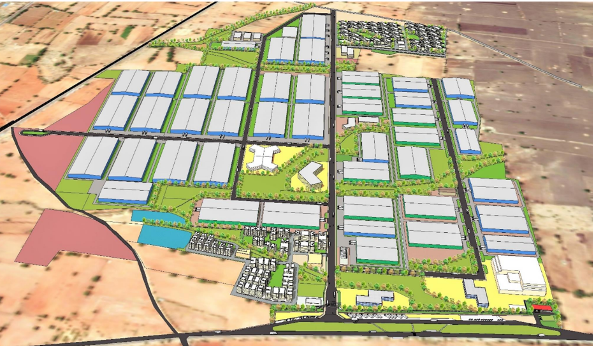 Set up at an investment of Rs. 4000 crore, the Toy Cluster will be equipped with state-of-the-art and ready-to-use infrastructure that will be at par with the best in the world. It will house capabilities like design, moulding, die-casting, painting, PCBA, printing, packaging, among others. Designed to global standards, the cluster will support the entire manufacturing value chain.
Infrastructure Ecosystem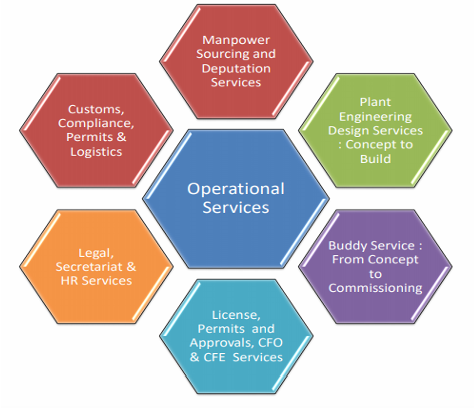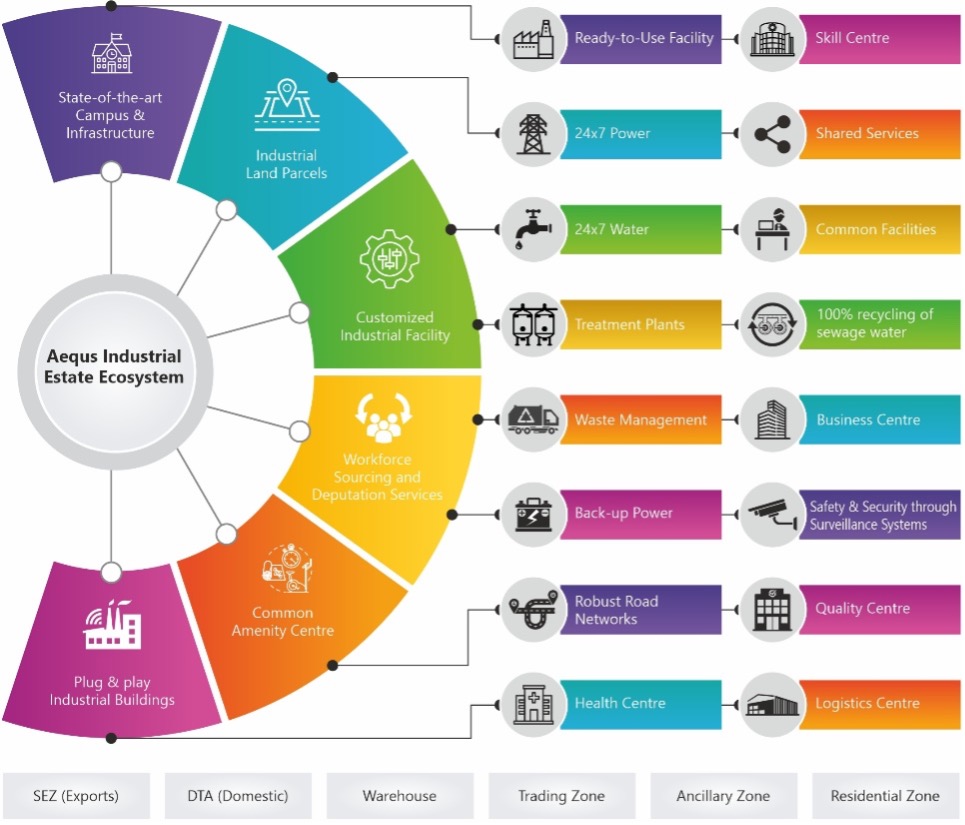 Support Services Ecosystem-One-stop solution for Operations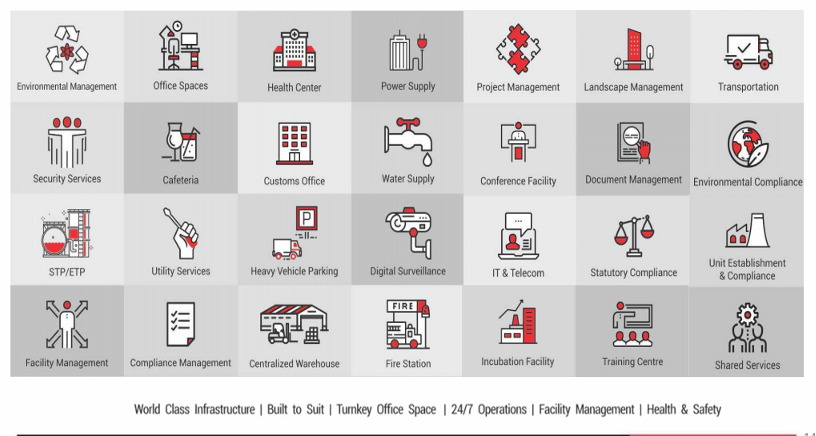 Promotional Incentives by Govt of Karnataka for Toy Cluster
Capital Investment Subsidy 30% Fixed assets on land, Building & Machinery.
Reimbursement Registration stamp duty and Registration charges – 100%.
Interest subsidy on term loan- 5%
Power Tariff Subsidy – Rs 2 unit for 5 years.
Electricity duty exemption – 100% for 5 years
Rental Subsidy- Rs 5 per Sq. Ft per month.
Wage Subsidy -Rs 1500 per month for 5 years
Freight subsidy: Year 1 & 2 -75% & Year 3 to 5 -50%
Skill Development – Rs 12,500 Per candidate.
Social Security (ESI & PF)- Exemption on Employer contribution 75% for 5 Years
To find out more

visit us